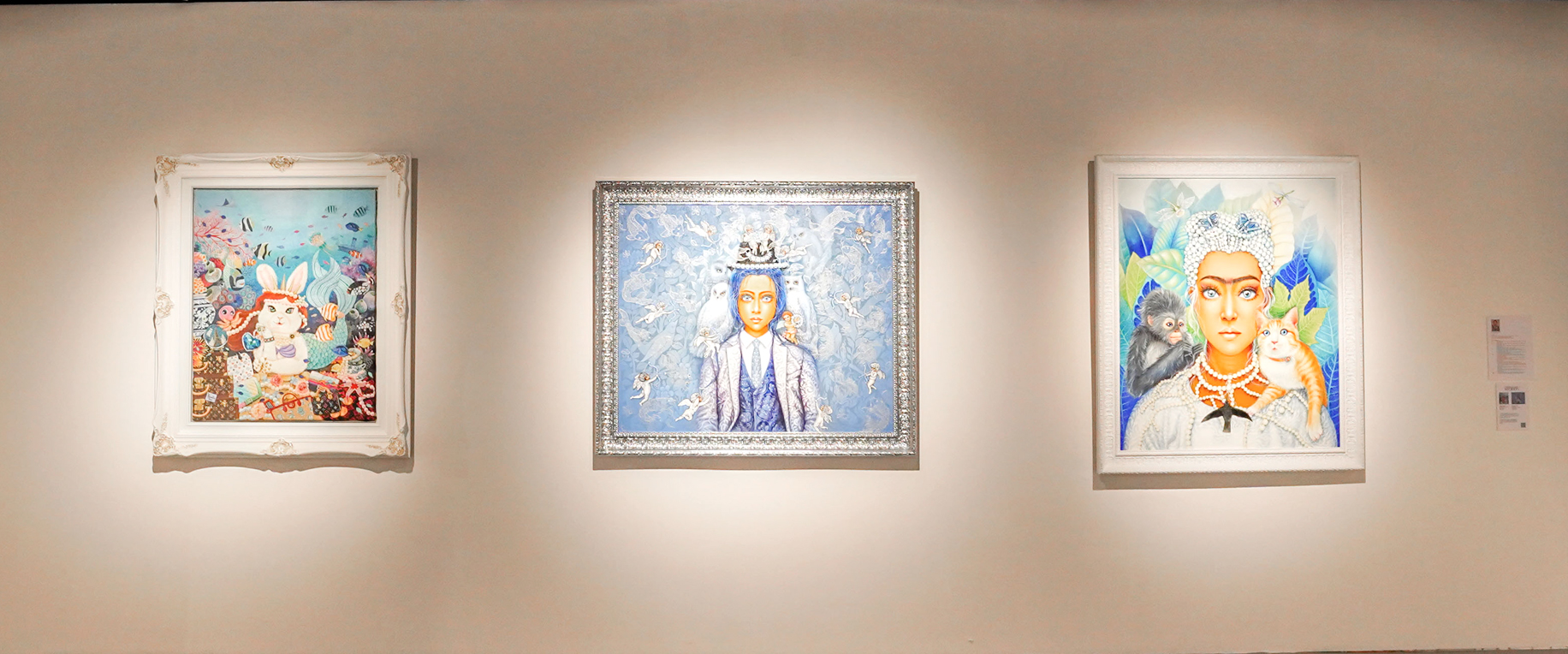 Unspeakable Secrets
14 May - 27 June 2021
We all have secrets. Stories never revealed. Stories we keep to ourselves.

Sometimes our secrets are mysterious things that we are too ashamed to recount. For others, the thought that we hold secrets intrigues them. The more secretive we become, the more they want to know. It seems that whoever holds a secret holds the power.

Sometimes secrets don't belong to us but to others. Their existence makes the world more secretive. Sometimes falling in love is a secret, never finding the courage to reveal love's implications.

"If you reveal your secrets to the wind, you should not blame the wind for revealing them to the trees." Kahlil Gibran

What about artists, do they have unspeakable secrets? If so, what? How would an artist share their innermost secret? Would they disguise it with a smile or a laugh? Would it be a little secret regarding their personal life, or a big secret that might thrill us?

Unspeakable​ Secrets is a group exhibition curated by Pakorn Klomkliang which presents the secrets of 15 artists; Lampu Kansanoh, Atchalinee Kesornsook, Theekawut Boonvijit, Kreingkrai Kulphun, Kannika Jansuwan, Sita Inyai, Pranai Kasemtavornsilpa, Jakkee Kongkaew, Sudaporn Teja, Sudrak Khongpuang, Sunisa Assawinrungroj, Suriwan Sutham, Pang Torsuwan, Anchana Nangkala and Puttalak Dadsada

Their stories may trigger things in your mind that have never been revealed to others before. Come and see for yourself.

Venue: Galleria 2, 2nd floor, River City Bangkok

Free Admission

*Since your safety is our prior concern, River City Bangkok is open as usual with strict preventive measures against the Covid-19 and limitation of visitors inside all exhibitions.
Open Daily From 11 a.m. - 8 p.m.
The preventive measure limits only 80 visitors in Unspeakable Secrets exhibition.